Your Top 3 Benefits
1. Gain access to unlimited supplier options You'll get the best supplier options for your company's needs. We will filter the optimum telecom and Cloud providers based upon your specific objectives and their strengths.
2. Secure a single point of contact We will be your single point of contact, meaning less finger pointing and fewer headaches for you. When you've got a question, a concern or an issue to resolve, you only need one phone number.
3. Personalized strategy & solution planning Get strategy and experience from a seasoned expert who lives and breathes telecom & Cloud integrations. We will carefully construct the perfect plan for your company.
Testimonials
Our Approach To Your Technology Challenge
Caroni Solutions solves our clients' toughest challenges by providing unmatched information technology and communications solutions. We partner with over 100 supplier organizations, giving our clients access to multiple solutions. Combining over fifty years of information technology experience with carrier services expertise, we design and deliver network solutions that meet your business goals.  When partnering with us, you receive:
Experienced and knowledgeable advice
Detailed system requirements analysis
Unbiased vendor selection
A single point of contact
Multiple carrier options
Our focus?  We recognize that every business is unique. We listen to the needs of our clients and strive to exceed their expectations in every way. Many of our professionals honed their skills at that nation's Fortune 100 carriers and are experts in integrating hardware, network management, security and carrier services. With expertise across disciplines and business functions, we deliver transformational outcomes for a demanding new digital world. Call us today to learn more on which network services are right for your business.
The Value of a Strategic Partner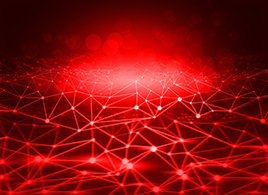 Technology advances are accelerating the fusion of the communications and IT worlds. Nowadays, the two are inseparable. With so many options, the method by which busy executives strategize, source, implement, and maintain their carrier services is more important than ever before.
The telecommunications landscape can be confusing, time-consuming and unnecessarily expensive for IT managers who don't speak the language or fully understand the landscape.
Connectivity, compliance, security, uptimes and service levels are just a few variables to manage, and each metric varies from carrier to carrier and from company to company. Through our strategic relationships with 100+ carriers and suppliers, Caroni Solutions is the strategic partner that will help your IT department navigate through the noise, ensuring that your carrier services integrate powerfully with your IT infrastructure and business vision. We'll be your single point of contact for all carrier service related issues for your business for the lifetime of your contract.